"I help destinations and businesses affected by a crisis quickly change online perceptions to bring visitors back" – Megan Singleton
__________________________
This training session covers practical help for the urgent online response required for businesses caught in the aftermath of a crisis.
In March 2015 Megan was invited to the Pacific Island of Vanuatu after the devastating category 5 Cyclone Pam tore through some of the outer islands and left major damage on the main island of Efate and the capital city Port Vila.
Over the next two years Megan visited three times, helping operators get their messages out on social media and through video campaigns that have been published across Facebook and in news websites in New Zealand and Australia. These have resulted in huge successes for visitors returning and finding the country better than it was before, as well as inspiring people who had never visited to book a vacation there.
In May 2014 Megan was invited to the Philippines to address 450 travel and tourism operators about how to position themselves after the devastation of Typhoon Haiyan in 2013 and how they can attract tourists back to the Philippines.
Megan also worked with Christchurch and Canterbury Tourism after their devastating earthquake in 2011. "It'll take years to rebuild Christchurch, but in the meantime the city has slowly, but surely got back on its feet – thanks in no small measure to the concerted efforts by their Tourism team."
Two years after Hurricane Katrina flooded New Orleans, Megan visited with a TV crew to film the stories of hope that were just beginning to be told, and to use her outlets in print, TV and online media to help tell that story and send the message that "Soul is Waterproof" in New Orleans.
This Media Strategies After a Crisis workshop covers urgent, immediate and practical steps businesses and tourism bodies can take to change media perceptions and let the world know that you are open for business.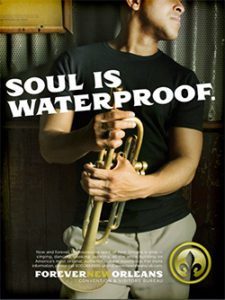 "It's not only natural disasters that effect tourism"